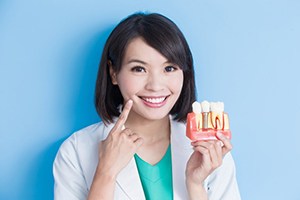 What are dental implants?
A dental implant is a small titanium post that is surgically placed in your jawbone to act as an artificial tooth root. Titanium is biocompatible, which allows it to permanently integrate into your jawbone. This creates a sturdy, stable, and long-lasting support for your dental restoration. It also keeps your jawbone healthy and strong by providing the stimulation that it had lost from missing teeth.
On top of the titanium post is a small connector piece called an abutment. This fastens the final restoration (a custom-made crown, bridge, or denture) into place above the gumline. The end result is a smile that's been completely restored from the roots up, allowing it to look, feel, and function just like natural.
---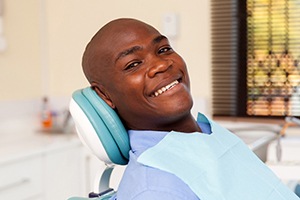 The 4 step dental implant process
Dental implants are placed over the course of several phases of treatment. While it is true that it can take several months or even a year to complete, the time and monetary investment are well worth it in the end. With more than 500,000 dental implants put into place each year, more and more people are understanding the advantages that come with this superior method of tooth replacement. Not only will you enjoy greater functionality and improved aesthetics, but you'll turn back the clock by preventing changes to your facial shape because of the way these unique prosthetics are surgically placed. To give you greater insight into the process, take a few moments to review how dental implants work in Daytona Beach.
---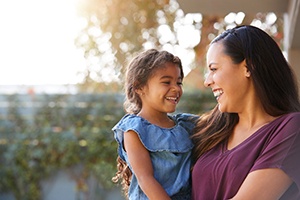 Benefits of dental implants
Dental implants in Daytona Beach have so many unique benefits to offer that distinguish them from traditional restorations like dentures and bridges. With a 95% success rate and the ability to restore the entire structure of missing teeth, it's no wonder why so many patients are choosing this advanced procedure. Learn more about the many advantages that you'll be able to enjoy with dental implants below.
Who dental implants can help?
Since dental implants are so versatile, they can effectively address all types of tooth loss. No matter how many teeth you're missing, we can help you permanently regain your complete, confident smile. First however, we'll need to make sure you're a good candidate for dental implants. If there are any issues that could potentially cause your dental implants to fail, we'll work with you to address them so you can take advantage of this life-changing treatment.
---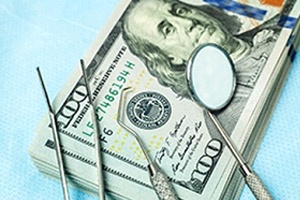 Understanding the cost of dental implants
Although dental implants may seem quite expensive, they are a worthwhile investment! The health benefits and confidence they bring, combined with their outstanding longevity, make them an outstanding value. Why not talk to your implant dentist to find out if this treatment is right for you? You may be surprised to learn that the cost of dental implants in Daytona Beach is possible for anyone who is suffering from tooth loss. Instead of resorting to traditional prosthetics that leave much to be desired, it's time to talk to a professional about how much you can expect to pay for a new smile with dental implants.
---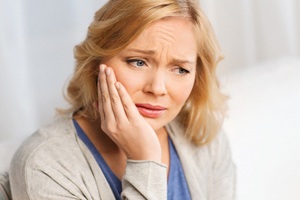 Dental implant failure & salvage
If you're looking for a long-lasting and reliable tooth replacement option, there's no better choice than dental implants. This state-of-the-art treatment boasts and impressive success rate of over 95%, even 10 years after placement. That being said, there is a remote chance of dental implant failure, especially if you don't take the right precautions. Should your dental implant begin to feel loose, painful, or swollen, don't hesitate to contact us right away for dental implant salvage in Daytona Beach.
---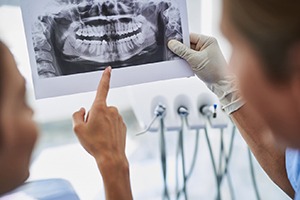 Dental implant technology
At Lakeside Daytona Dentist, we do everything possible to incorporate techniques, treatments, and technology that improves the overall patient experience. When it comes to dental implants, there are no exceptions. With the help of a CT Cone Beam Scanner, Drs. Gladston Silva and Renata Santeli can take your treatment to the next level. If you plan on getting a dental implant, you'll want to learn more about this incredibly useful piece of technology. To speak with a dentist in Daytona Beach about your treatment, feel free to contact our dental office!